Sexually transmitted infection (STI), commonly referred to as sexually transmitted disease (STD), is usually or often transmitted from person to person by direct sexual contact.  STD's most often affect the genitals, the reproductive tract, the urinary tract, the oral cavity, the anus, or the rectum.  Left untreated STI's may mature in the body to attack various organs and systems. 
Call (208) 734-7472 for an appointment.
Our medical services include sexually transmitted infection (STI) testing and treatment for men and women at no cost to the client for the following STIs:
| TEST | METHOD |
| --- | --- |
| Chlamydia | Urine/Swab Test |
| Gonorrhea | Urine/Swab Test |
| Syphilis | Blood Draw |
| HIV | Blood Draw |
| HSV ( Herpes 1 & 2) | Blood Draw |
| Hepatitis B | Blood Draw |
| Hepatitis C | Blood Draw |
| Bacterial Vaginosis | Swab Quick Test |
| Trichomonas | Swab Quick Test |
*STI education
STIs (sexually transmitted infections) are one of the most critical health challenges we face today. It is estimated that over 65 million people in the US have a viral STI. The CDC (Centers for Disease Control) estimates that there are 19 million new infections every year in the United States alone. That means one in every two sexually active people will come into contact with an STI.
Undetected and untreated STIs can increase a person's risk for HIV and cause other serious health consequences. STI screening can help detect disease early and, when treated is one of the most effective tools available to protect one's health and prevent the spread of STIs to others.
Get tested.  Call (208) 734-7472 to schedule an appointment.
---
For more information go to: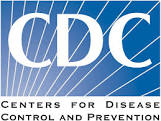 https://www.cdc.gov/std/healthcomm/fact_sheets.htm